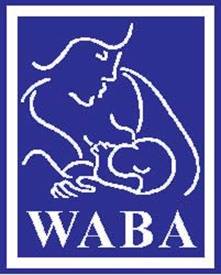 WABA and UNICEF HQ, New York are to collaborate in a symposium in order to galvanise wider and deeper commitment to protect, promote and support breastfeeding in the context of women's work. Breastfeeding rates have been relatively stagnant over the last decade. One of the main challenges to optimal breastfeeding practices is the fact that women have to return to work without adequate maternity protection. As mentioned by Guy Ryder, ILO Director-General, 2015, "despite some progress, globally more than 800 million women workers, or 41% still do not have adequate maternity protection and take-up rates among men of parental leave are low. Could we not design maternity protection and work-family policies that are more inclusive and supportive of gender equality?"
Anniversaries and events
This year 2015 offers the breastfeeding movement and its allies an unprecedented number of events and significant anniversaries. The planned symposium will highlight several of the anniversaries and events mentioned below.